Digital Experience Monitoring
Ensure a Thriving Digital Experience for End Users
Enhance the digital experience of your end users across all technology KPIs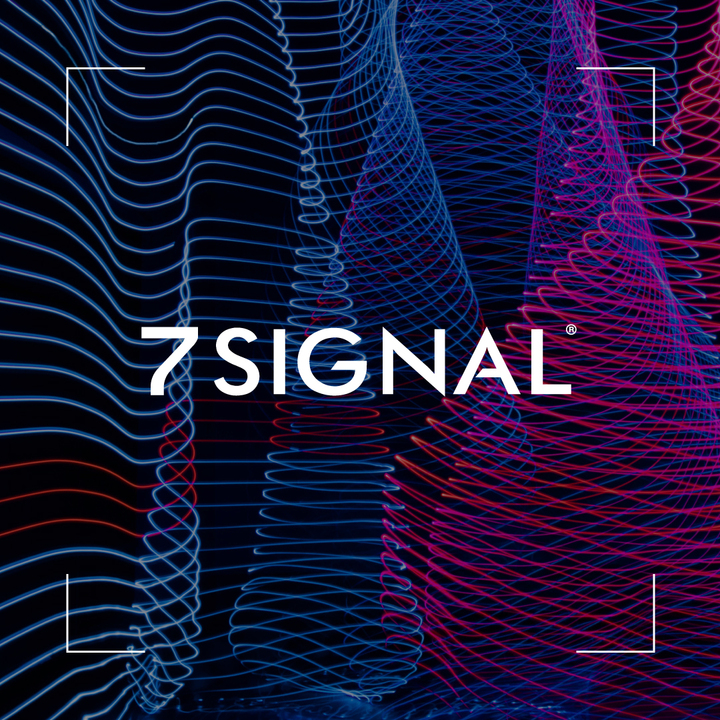 Drive Business Outcomes by Digitally Monitoring Wireless Experiences
Infrastructure and operations (I&O) leaders are tasked with ensuring their business not only runs smoothly, but is maximizing its potential across all its human and technology resources. Digital experience monitoring platforms assist by providing visibility over these outputs and efficiencies. For areas that are less tangible, such as individual users' unique device and wireless experiences, it can be hard to articulate value. That's where 7SIGNAL comes in.
7SIGNAL provides a window into the health and strength of end user wireless connections, allowing for true measurement and analysis of wireless environments and opportunities to strengthen them—and the business—as a result.
Digital Experience Monitoring Features
Provide end-user experience monitoring capabilities
Continually measure throughput speeds across the network and out to the Internet


Monitor the quality of voice conversations of Wi-Fi


Detect poor Wi-Fi experiences due to out-of-date device drivers, coverage holes and radio interference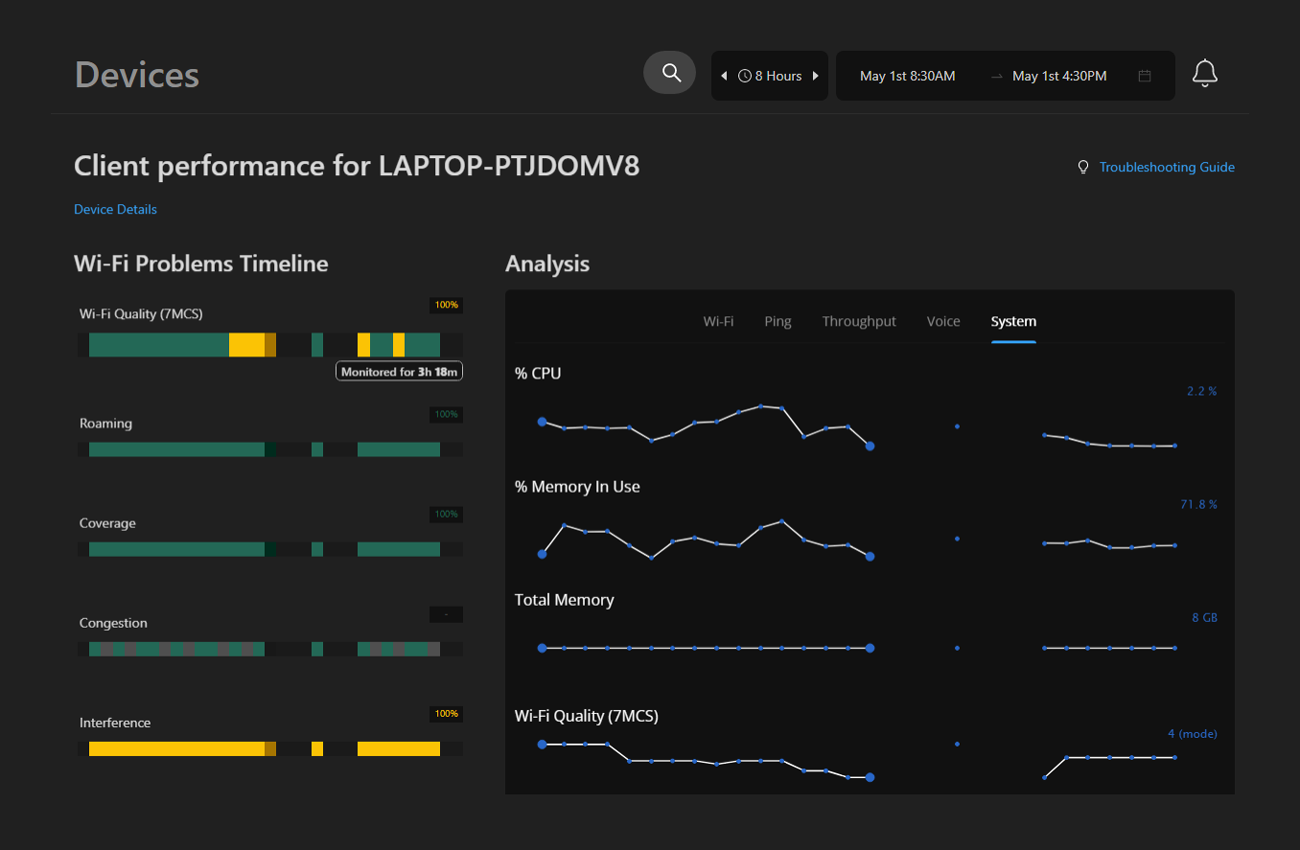 Constantly monitor application performance
Add any application server endpoints and web pages to a test profile


Continually monitor them for connectivity and latency, from the device's point of view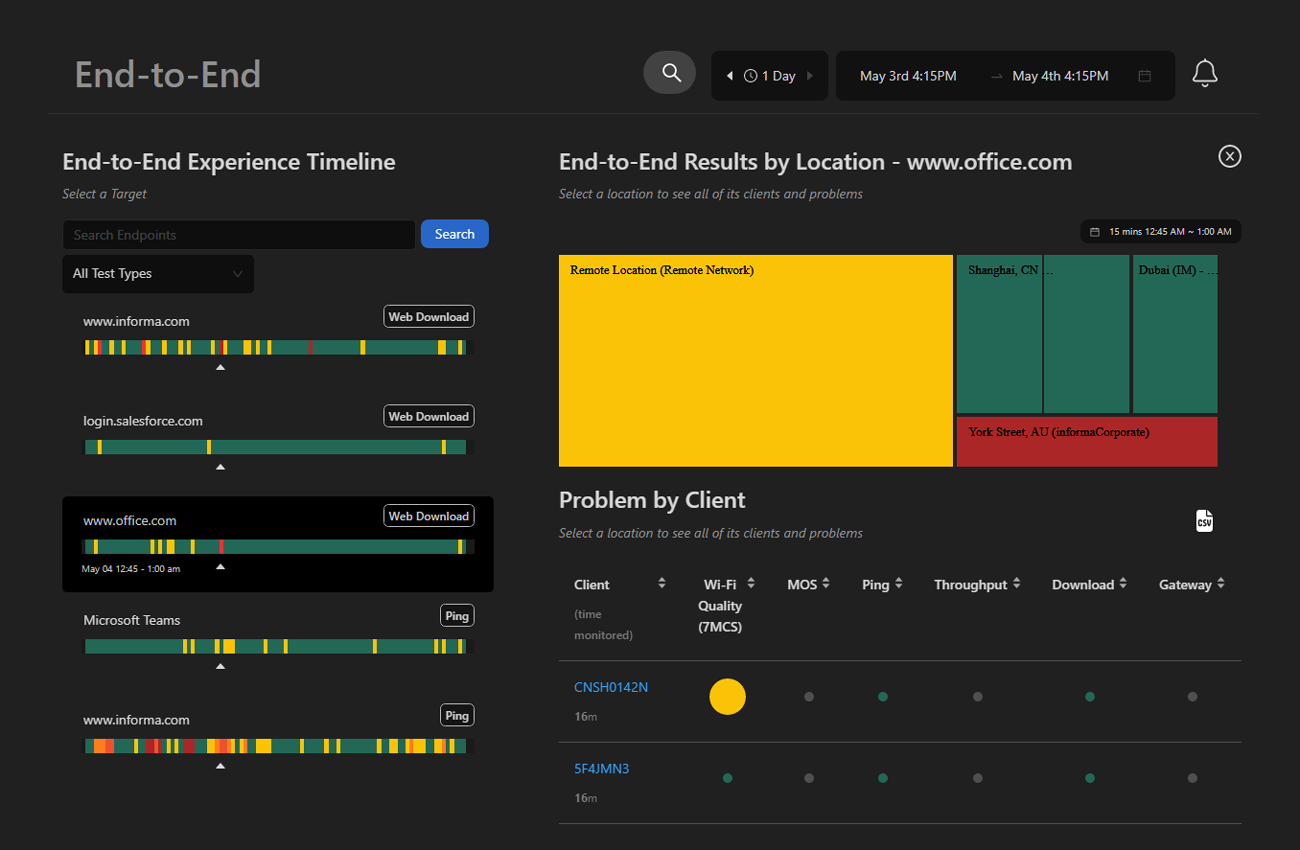 Integrate active and passive user monitoring
Track CPU and memory utilization to identify user system resource constraints


Identify Wi-Fi channel utilization issues that cause network congestion


Perform ping and web page download tests that are then correlated to overall Wi-Fi connection quality that includes signal strength and data rate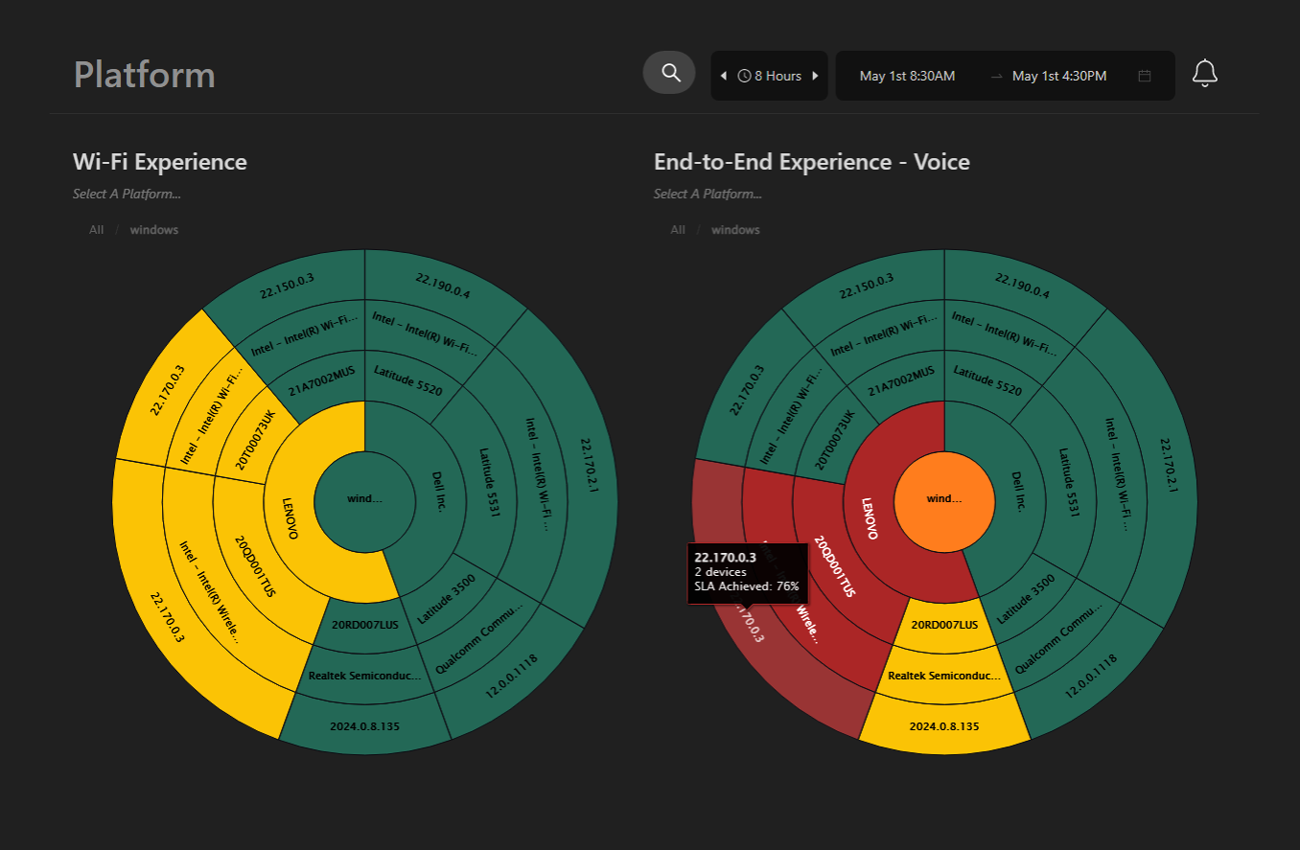 Gain insight into endpoints
In order to effectively manage endpoint device performance, you need to be measuring connectivity from the end user's perspective. An outside-in approach to monitoring and managing Wi-Fi offers full visibility into the health of your network and devices—and can even uncover additional opportunities for your business.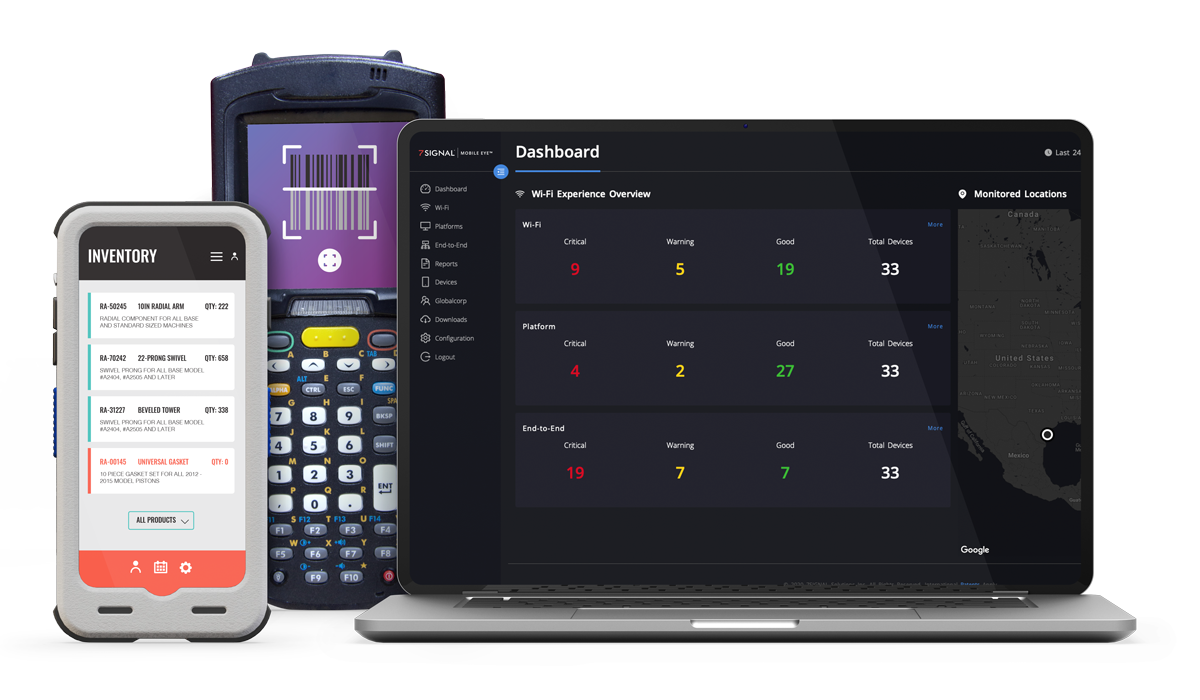 Monitor Service Level Agreements
Without connectivity there can be no productivity. Are your access points, WLAN or devices to blame for productivity loss? With 7SIGNAL, you'll know quickly and be empowered to fix problems.