There are two types of users in Mobile Eye and there is no limit to the number that may be added.
Administrator - Access to all pages, reports, configuration, as well as the ability to add and manage users.
Organizational User - No access to the Configuration page or ability to add more users.
For administrators who want to add more users, first click on your organization name along the main navigation bar on the left of the page. Then click on Manage Users.
Once you click the + Add User button, you'll enter their email address and select their role based access.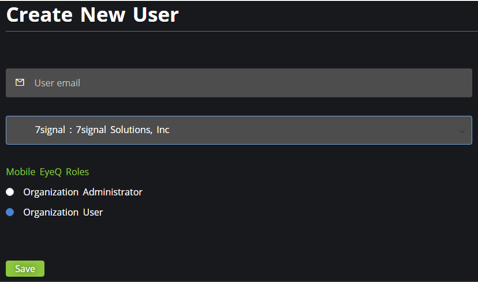 Once you create the user, you may notify them with an email inviting them to browse to https://eyeq.7signal.com and enter their email address.
If your organization is using 7SIGNAL accounts, then they will be prompted to create a password. However, if your organization has set up a SAML Single Sign-on integration, then new users will be redirected to their identity management provider for authentication before being redirected back to the 7SIGNAL application.