These mounting instructions describe the 5 easy steps for mounting Sapphire Eyes to a suspended ceiling grid. Ceiling grid clips are used on a suspended ceiling and are included in the box with each Sapphire Eye unit.
If you wish to test your Sapphire Eyes before mounting them, then please skip to the bottom of the page.
Components
Sapphire Eye unit
Mounting bracket
Securing screw
(2) standard 1" clips with mounting screws, nuts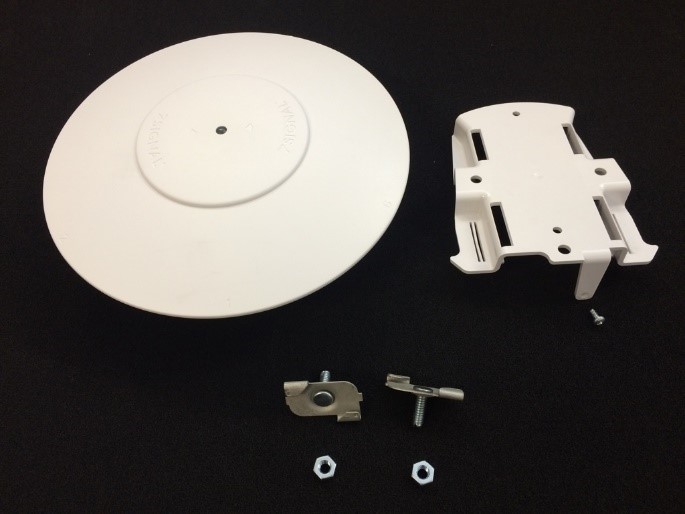 Step 1
Add two ceiling grip clips with the nuts to the mounting bracket.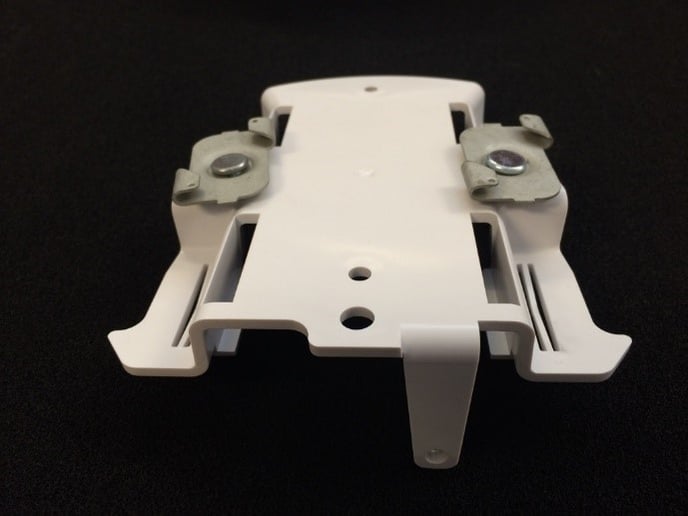 Step 2
Mount the bracket to the rail and tighten it with a screwdriver and 7/16" wrench.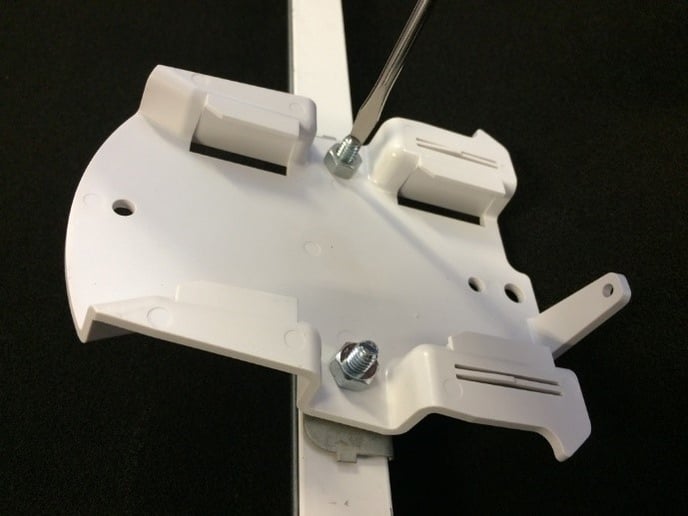 Step 3
Slide the Sapphire Eye unit to the mounting bracket by using the edges of the heat sink.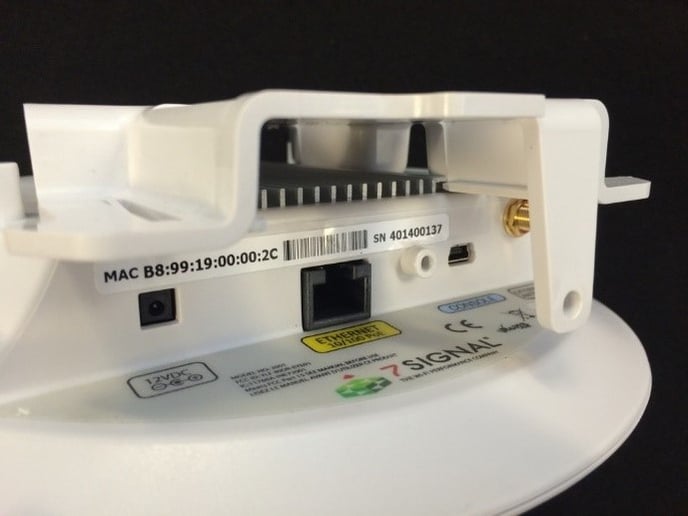 Step 4
Push and slide the unit gently until it locks into place with a "snap".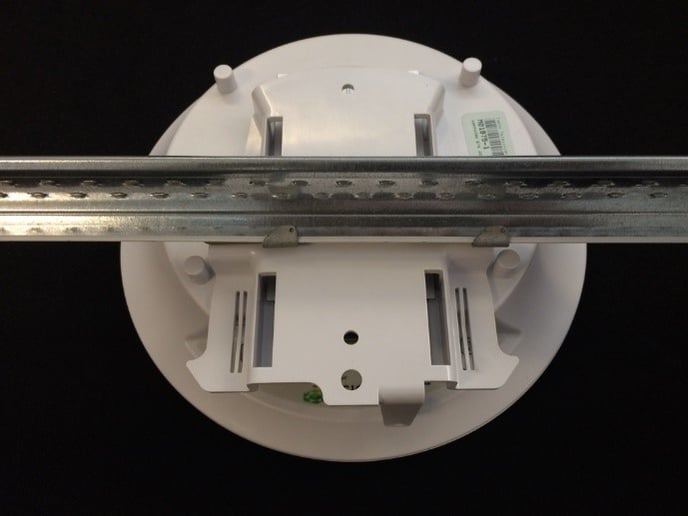 Step 5
Use the securing screw to secure unit in place.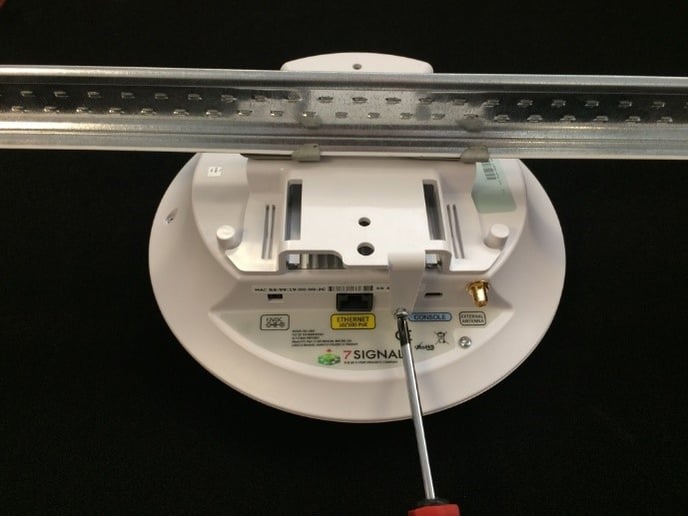 Power and Getting on the Network
Sapphire Eyes require standard Power over Ethernet (802.3af, 15.4w) or an Ethernet plus AC power adapter. Upon plugging them in and powering them up you will see a blue blinking light on the unit.
The Sapphire Eye is configured for DHCP and will automatically connect to the Sapphire Cloud and register itself to your account, so long as redirector.7signal.com is not blocked by your firewall, or TCP ports 7799 and 7800. The connection to the cloud may be verified by a 7SIGNAL Engineer.