Blog
Plea for Greater Wi-Fi Education - Ignorance Perpetuates 2.4GHz, Promotes Frustration
05/14/2015
When people ask your advice on specs when purchasing their own laptop for work or home, you probably give them some minimum requirements for CPU, memory and disk space. You might also tell them about screen size and resolution. But are you failing your comrade by neglecting to mention minimum Wi-Fi requirements? It's not as if it rolls off the tongue like "i7" or "8 Gigs". Heck,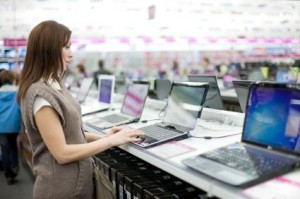 would your friend or associate even understand what you were talking about if you told them, "…And at a minimum, make sure the wireless adapter is 802.11ac or a/b/g/n and definitely not 2.4GHz b/g/n." My guess is no, and this brings us our problem. If we are ever going to technologically migrate our mobile society to a land of 5GHz, where the quality of the Wi-Fi experience flows like milk and honey, then where's the public education...where's the marketing?
Even at many small to medium size businesses, there are few network administrators who fully understand this alphabet soup, and in the name of saving money, will purchase inferior laptops for their associates that contain only one 2.4GHz wireless radio. This is a decision that will haunt them in very short order. Truth is, many SMB network managers know a lot about mail and file servers, Windows and Ethernet, but little about 802.11, Wi-Fi and the frustration of 2.4GHz devices. Therefore, they are susceptible to making this costly mistake.
A great example of this honest faux pas exists right down the hall from 7signal where there is an academy for training new software developers how to code. The small company has two classrooms with about 30 students each and provides a Dell laptop for each student at their workstation. When problems began to arise with gaining reliable and speedy access to GitHub, they naturally walked down the hall to inquire as to what The Wi-Fi Performance Company might have to say about the situation.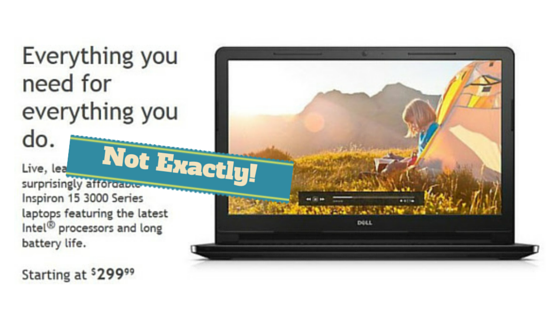 With the multitude of 2.4GHz Wi-Fi networks in our nine story building found right, left, above and below -- our advice was simple and straightforward…use more 5GHz. It's less crowded and gives you channel bonding for higher throughput. However, when our advice was met with, "How do we do that?" then I knew we had a blog post in the making. Upon further inspection, we determined that in fact, all of the student's Dell laptops were equipped with 1x1 single band 2.4GHz 802.11b/g/n wireless interfaces. Damn.
Now these are smart guys, but they just didn't know any better at the time of purchase. They were trying to save a little money, but now they must pay a bigger, different kind of price. So now we are giving them some other suggestions to manage and optimize what they have…and since we have our Sapphire Eye units in the building monitoring the Wi-Fi, we will be able to easily tell them what's working as an effective solution and what is not on an on-going basis.
Their mistake was not gross negligence. Rather, it was true-blue ignorance (of the honest kind). It's because of poor education and a lack of marketing and awareness. For example, it's a travesty that someone might be convinced by a Best Buy salesboy to buy a laptop with more memory and disk space…but with only 2.4GHz 802.11b/g/n wireless capabilities. But how would the salesboy even know? After all, these wireless specs are generally not printed on the note card accompanying the computer on display.
So, if you're looking to bring your own device to work or if you're an IT network generalist -- make sure you check the wireless capabilities of any device before you buy. Avoid devices with 2.4GHz single band 802.11b/g/n and you'll be doing your part to save our hyper-connected planet. But remember, you'll have to look beneath the surface to find this information. It will not be printed in the "Daily Deals" email from Dell alongside "5th Generation Intel® Core™ i5 Processor". Dual-band 802.11a/b/g/n will not be in the default configuration for cheaper laptops.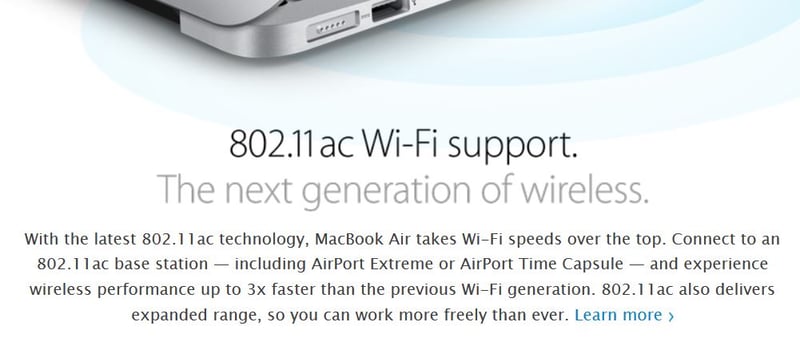 No, you'll have to dig deeper to uncover this vital information and select it since marketing and education is so poor in this area...save for Apple who is actually promoting 802.11ac to my marketing delight (see image above). I just wish that Dell, HP and Lenovo would all enroll in the program. These vendors are culpable for the poor Wi-Fi experiences taking place on campuses, in hospitals and enterprises everywhere by selling 2.4GHz only devices. By not sun-setting these products, they are perpetuating the problem. By not actively promoting 802.11ac, they are not advancing the solution....and we all suffer.
For excellent tips and information on 802.11ac, check out our migration guide by clicking below.