Management
Stronger connections for a stronger business
Enabling businesses to thrive through Wi-Fi experience monitoring.
A Platform for Thriving Connections
In every business, connections are critical. They allow employees to communicate and collaborate, ensure great experiences for the people your business serves and are essential in keeping your systems, software and devices in-sync. The 7SIGNAL platform exists to ensure all those connections and the Wi-Fi networks that support them are performing exactly how your business needs them.
Wi-Fi that just works
When employees and devices run into Wi-Fi issues, your business is at risk of losing revenue. 7SIGNAL's Wi-Fi experience monitoring platform prevents productivity and revenue loss by solving Wi-Fi issues and reducing frustrations for the employees and devices that are critical to your business.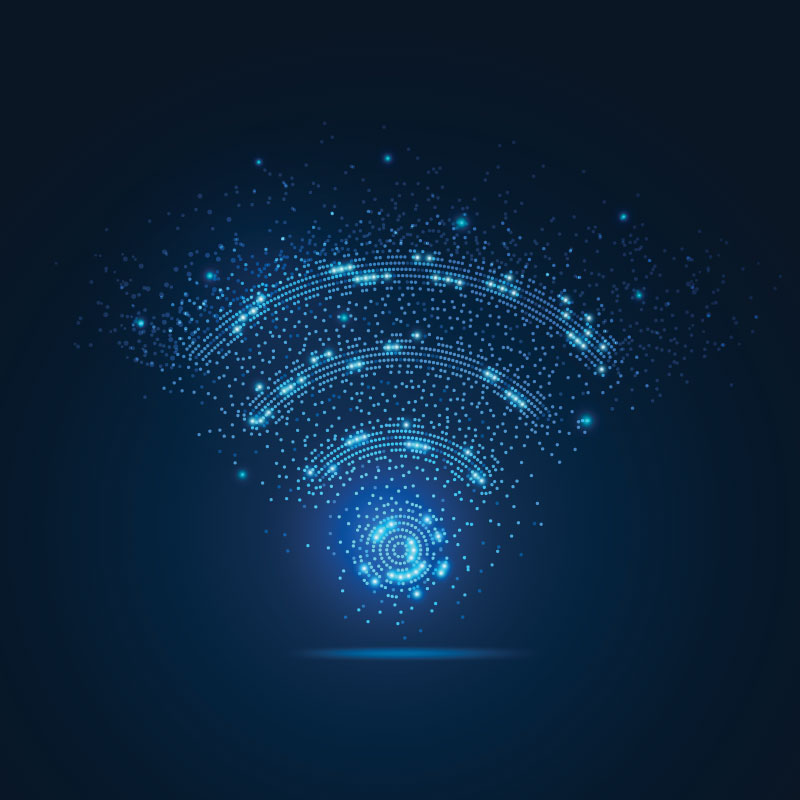 Seamless integration for enterprises
No need to switch internet service providers or networking equipment vendors — 7SIGNAL's solutions are platform agnostic and can easily integrate with your current systems and devices, minimizing costly installations or transitions.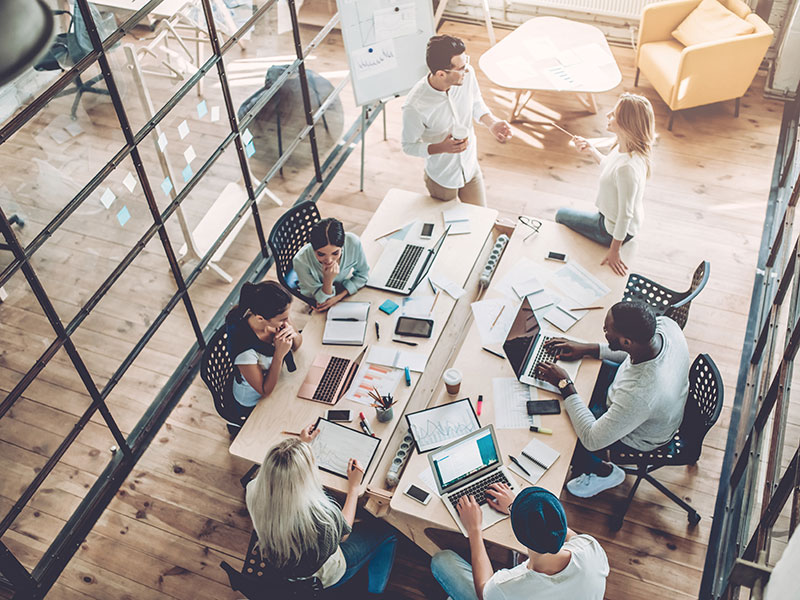 Flexible deployment
Many enterprise platforms require significant buy-in and deployment before proving their value to your organization. With two patented Wi-Fi experience modules, 7SIGNAL's platform can scale as needed to fit your business' circumstances and objectives.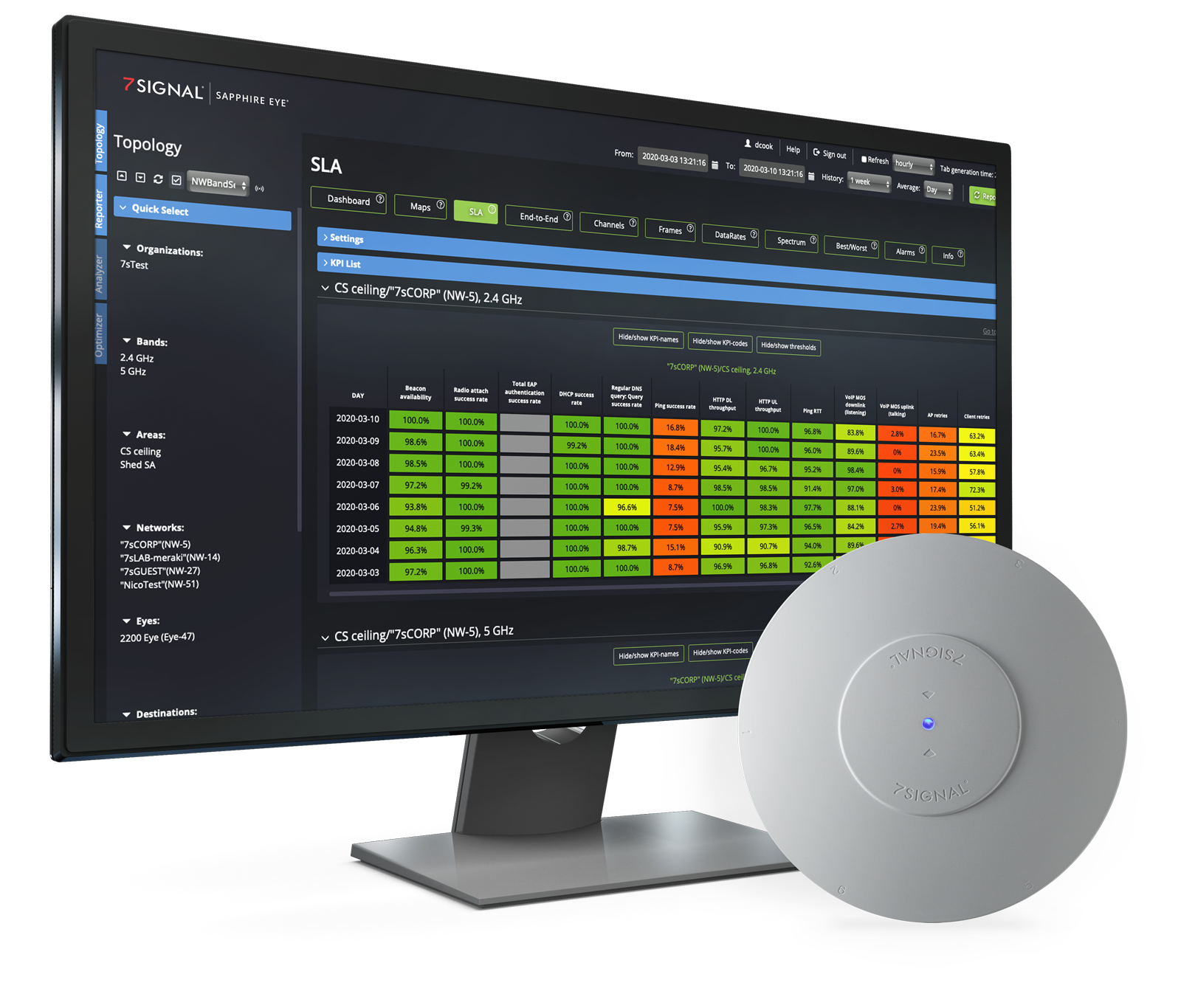 Insights that empower
Just because we can't see or touch Wi-Fi doesn't mean can't control it. 7SIGNAL's platform provides unparalleled insight into user and device Wi-Fi connections over on-site and remote networks. These insights allow your networking and hardware teams to collaborate and provide solutions fast, and empower preventative planning to control future Wi-Fi performance.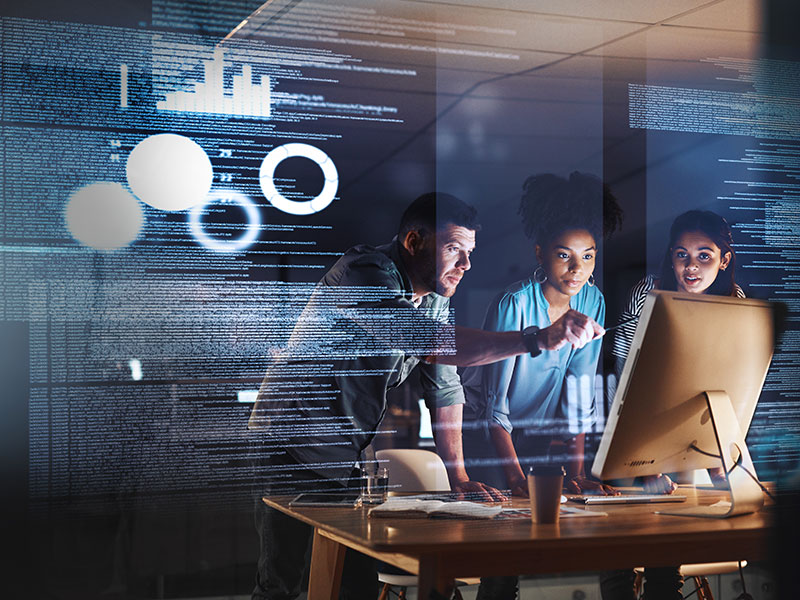 Remote-work ready
Keep your remote employees connected no matter their network with 7SIGNAL's Mobile Eye module. As a lightweight application for Windows, macOS and Android devices, it offers insight and control over the at-home Wi-Fi experience to make work-from-home connections stronger.