Sapphire Eye
Optimizing enterprise Wi-Fi and digital experiences for end-users
Gain visibility into and control over your enterprise Wi-Fi network.
What is Sapphire Eye?
Sapphire Eye from 7SIGNAL is a revolutionary, patented enterprise Wi-Fi sensor designed to enhance wireless connections and improve the digital experience of end users and endpoints. The discreet SaaS-enabled Sapphire Eye is available in two options and supports rapid remote and fixed deployments. Engineered for 802.11 a/b/g/n/ac/ax environments.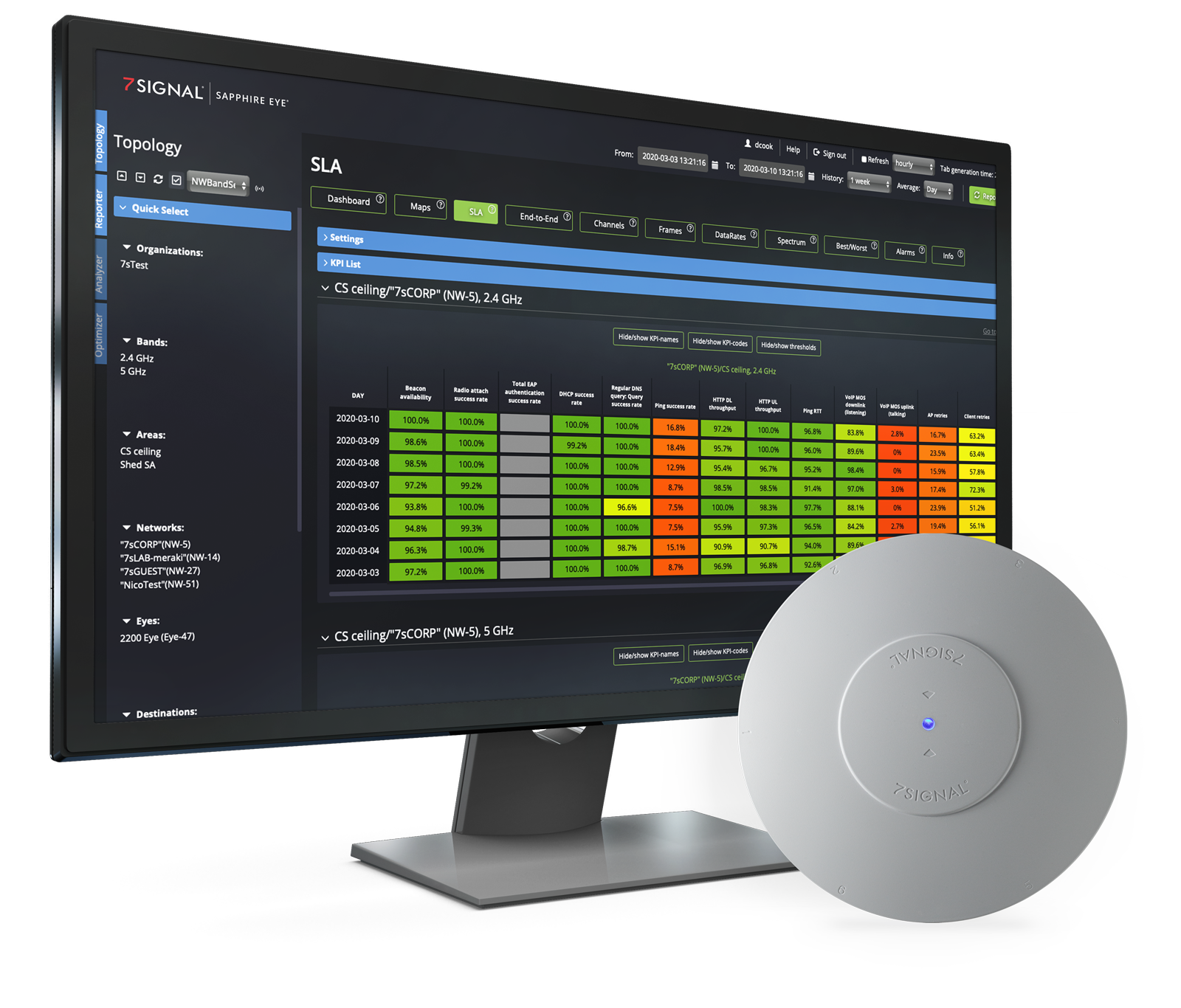 Gain enterprise-wide WLAN visibility, validation and control
Reduce mean time to resolution
Continuous optimization of the WLAN, LAN, WAN and endpoints
Simplified integration with AI Ops platforms
EMPOWERING THE CONNECTED ENTERPRISE
Sapphire Eye helps ensure optimal Wi-Fi performance and digital experiences.
SYNTHETIC AND ACTIVE TESTS FOR LAYERS 1-7 OF YOUR NETWORK
Compatible with any access point on any network

Full spectrum analysis with packet capture

Uncover RF and channel interference

Identify configuration, coverage and congestion issues
A WINDOW INTO WI-FI HEALTH
Understand exactly what devices and users experience
A complete picture of your network
Reporting and insights to understand the Wi-Fi experience
User-friendly dashboard and quick access insights
Sapphire Eye vs Access Points
The WLAN vendors make great APs and know how to provide the connectivity required for complex networks. If they provided a best-in-class solution to provide the critical visibility to identify and resolve network and client issues before people complain — you wouldn't be reading this.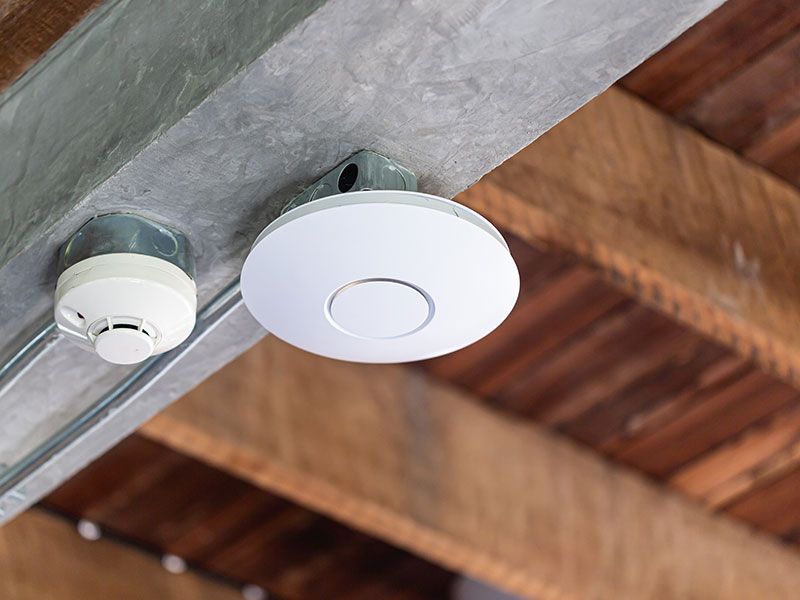 Sapphire Eye vs Infrastructure Monitoring
Unlike your IT infrastructure monitoring vendors, 7SIGNAL provides visibility of the Wi-Fi experience from the end-user's point of view. 7SIGNAL monitors the edge of the network (Layers 1-7) where the wireless experience matters most.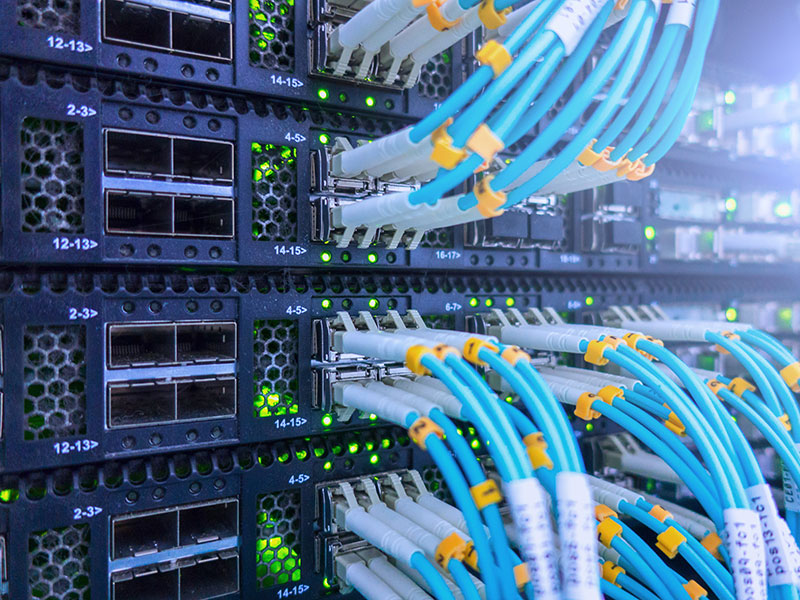 Sapphire Eye 6200 vs Sapphire Eye 250
The Sapphire Eye 250 was designed and developed to do things that the 2200 cannot. Namely act as a portable enterprise grade Wi-Fi sensor that can be deployed rapidly. Sapphire Eye 6200 and 250 have the same world-class monitoring capabilities, but the 6200 is a permanent part of your network.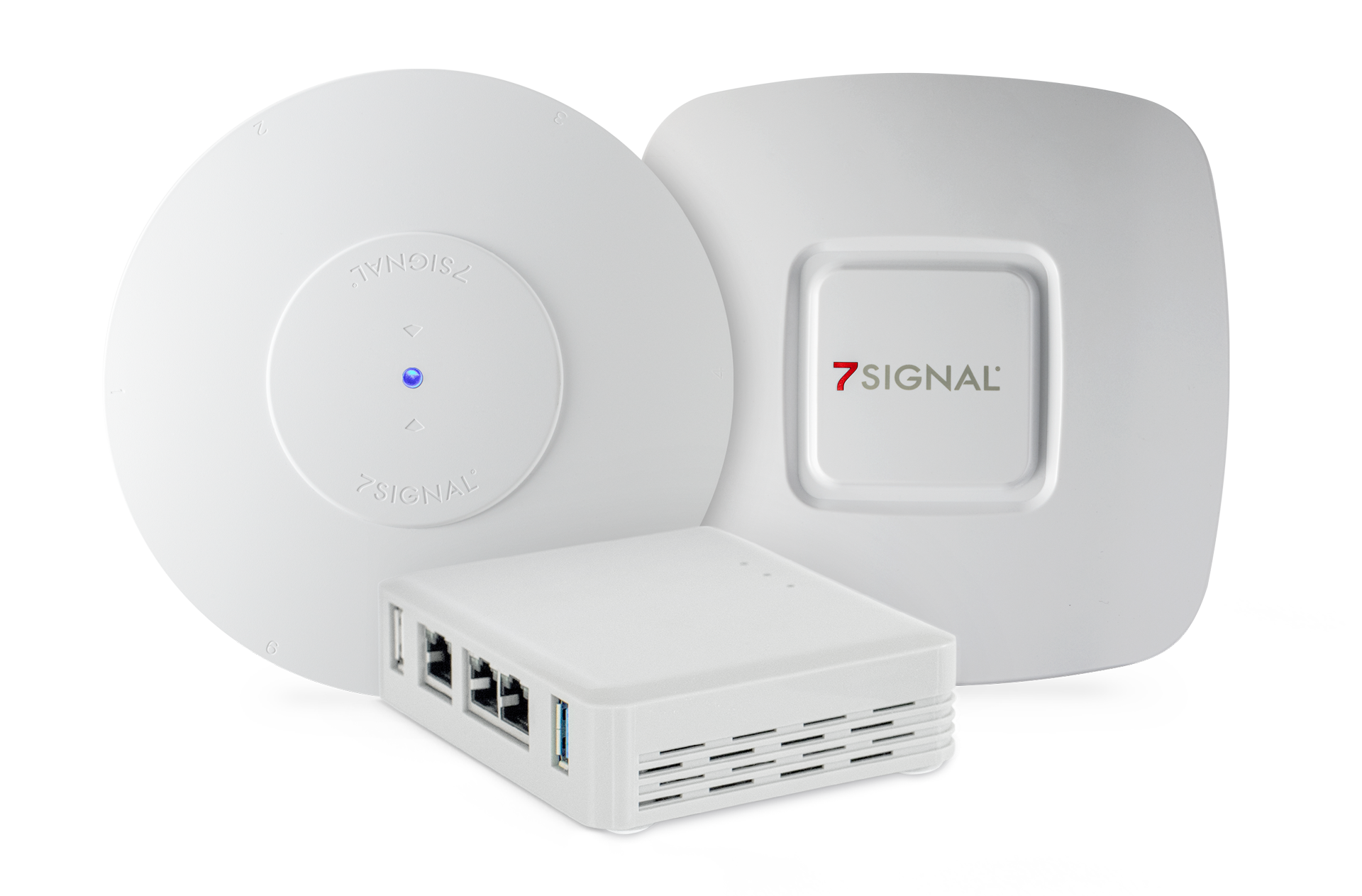 Sapphire Eye: added benefits to boost network security
Sapphire Eye helps IT and operations gain a full picture of their wireless environments—including the ability to recognize unwanted connections. Monitoring features built into Sapphire Eye hardware and software can be used to detect rogue access points on enterprise networks, with configurable alerts and basic location mapping to help address potential threats quickly and keep networks secure.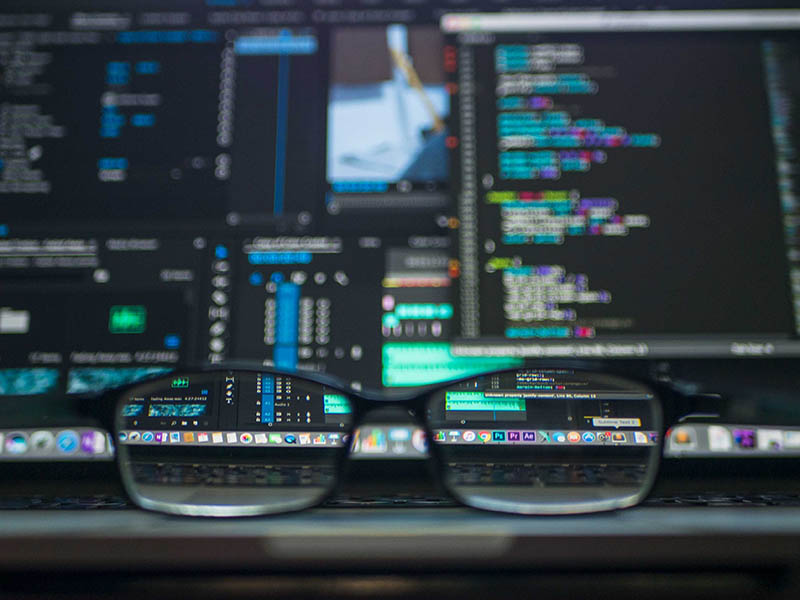 Supported Versions
Sapphire Eye is access point and device agnostic and works with all industry-standard platforms. Our customers use a wide range of vendors and devices, including:
Cisco

Meraki

HP/Aruba

Extreme

Huawei

And many others